RURAL VILLAGE OF SANTA LUZIA - CAMOCIM
Santa Luzia Social & Humanitarian Centre
This community has several old houses built with very rudimentary technique and precarious finishing which leaves numerous cracks on the walls. These attract bugs, many of which are vectors for diseases such as Chagas'disease. Generous Hearts has provided extensive support for replacement of many of those houses. Some were even at risk of falling down by the time they were replaced. The local community is hugely involved.
THE COMMUNITY IS CELEBRATING!
The community got a space where they can meet for learning and teaching, working, playing, socializing and relaxing. Everything was possible due to the effort of donors, funds raised in events, lots of volunteering work in Canada and Brazil, and from many anonymous donors in Canada.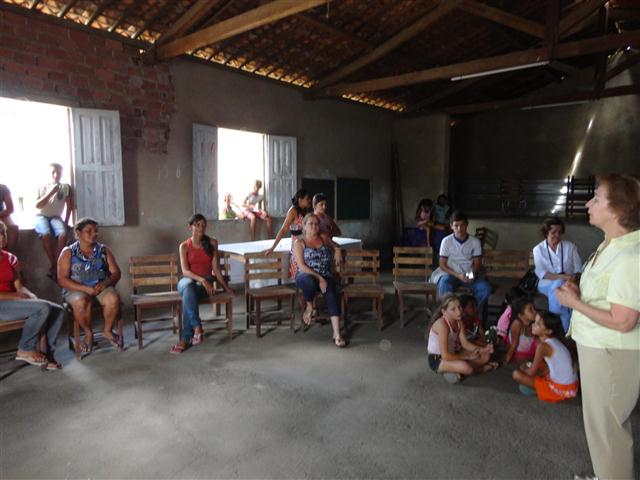 The products made by the artisans of Antonieta de Lira Silva Institute are sold at Fenearte, at the Craftwork Centre in Camocim and at Santa Luzia Village.
Tapestry and other craftwork can be ordered by Tel./WhatsApp : 81-9873 5559 
Antonieta Lira Silva Institute is registered in Brazil as a branch of Generous Hearts.
Besides the courses taking place at the St. Luzia Centre, Generous Hearts offers, for those interested in continuing education, the opportunity to take professional courses in neighboring cities. Generous Hearts also tries to find a sponsor for those who want to study in college. A member of our Board of Directors is responsible for the Student Programs. Currently, six community members are in College. This has only been possible due to the generosity of sponsors.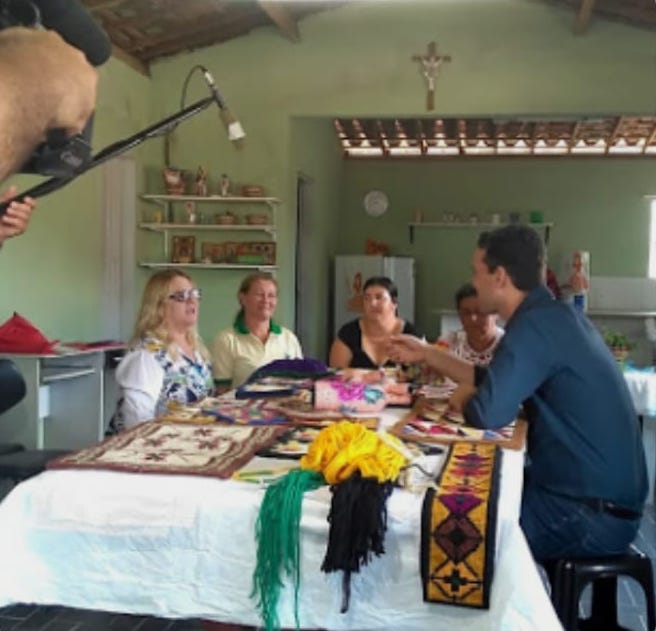 The members of Santa Luzia Community, through Generous Hearts' volunteers of Recife, have learned along the years that everyone can have dignity, is capable of public speaking, and can live well. Those who go to the centre acquired enough self confidence to face an interview. At the beginning, they did not speak in public as they were very shy, and now they accept to be interviewed by a TV reporter!
LAUNCH OF INSTITUTO ANTONIETA DE LIRA SILVA
learned at Antonieta de Lira Silva Institute
"WE ARE FULL OF OPTIMISM FOR OUR FUTURE THROUGH GENEROUS HEARTS."
First exhibition of the craftwork made at IALS:
"WE WILL SUCCEED, BECAUSE OF THE GOOD WILL, CARE AND DEDICATION OF PEOPLE FROM CANADA AND THE VOLUNTEERS HERE."