Helping those in need, one calendar at a time.
Helping Children, Youth and the Elderly Live with Dignity
Our only reward is knowing we are helping.
A valiant person opens her hand to the poor, and extends helping hands to those in need.
THE BEGINNING…
GENEROUS HEARTS was founded in Toronto 38 years ago. It was informally initiated in 1982 by Antonieta Lira Silva, with the help of other new Brazilian residents in Canada. They organized Brazilian festivals for their community in Toronto, as well as for friends of Brazil. All the funds raised were donated to various causes in Brazil.
In 1992, Antonieta received a request to raise funds for the maintenance of a project in a shantytown in Recife, PE named ASSISTANCE FOR CHILDREN IN NEED. This request was a real challenge, since our fundraising events were only held at certain times of the year. However, it was perfect as the idea encouraged the first group of volunteers to register our charity efforts. Many names were suggested for the new organization. Generous Hearts was chosen, approved and registered with the Canadian Government as an official charitable organization.
We worked hard to get the official registration. In 1999, having satisfied all the conditions required by the Canadian Government, the organization was officially incorporated and the Board of Directors was formed. In 2001, through the hard work and continued efforts on the part of the directors, Generous Hearts received the official status of a CHARITY ORGANIZATION IN CANADA, under the number 87301 RR 0001.
Since then our dedicated group of volunteers has been able to expand our resources and projects, thereby reaching out to a great number of children, adolescents and elderly in Brazil.
His business career brought him to visit several countries in Latin America and introduced him to Brazil in the early 1980's where he developed strong person ties. Since then he has visited several times and has been associated with GH since 2006 after his first visit to GH projects, becoming a board member shortly thereafter. He has since visited the GH projects several times to review progress on behalf of the Canadian volunteers and to offer words of encouragement and appreciation to the Brazilian GH volunteers.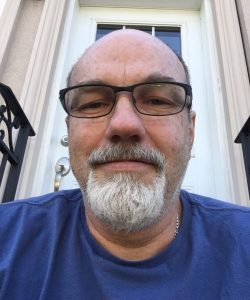 "I immigrated from Brazil to Canada in May 2011 and learned about Generous Hearts in October of the same year, through some friends. I was curious about the name of this organization and I was well impressed since the beginning. I accepted the invitation to become a volunteer and after some years I was elected member of the Board of Directors. Among other responsibilities, I am the Director of Students Programs. I acknowledge that it's very rewarding to work for the youth, and that professional courses or College can change their lives."
"My husband and I arrived in Canada in August 2010. I personally wanted to do something to help my country. Not too long after our arrival, we learned about Generous Hearts, organization that helps Brazil. We participated at a charity event, and my husband and I decided we wanted to be part of that organization. We became volunteers in 2011. Today I'm a member of the Board of Directors. I am the Communications Specialist ad I also take care of other director's tasks. It is my pleasure to offer my skills and to provide help in impoverished 
parts of Brazil."
"I came to Canada in 1992 with my wife and two daughters, looking for the opportunity to leave in a first word country. It is now more than 20 years that I was introduced to  Generous Hearts through its founder, and soon I became a volunteer to collaborate with my brothers and sisters in need. All these years of relationship, I had great satisfaction to serve Generous Hearts which is an entity giver of help, undersatnding and love, to the less fortunate people."
Help us to continue LOVE & CARE for underprivileged in this part of the Globe.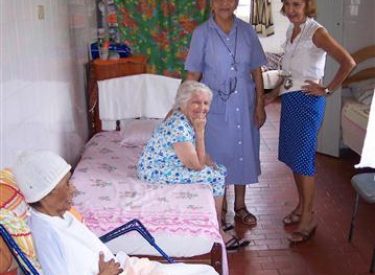 Generous Hearts is committed to working in partnership with all the communities in order to meet their needs and improve service.
OFFERING SERVICES FOR THE
WELL-BEING OF CHILDREN AND FAMILIES IS OUR PRIORITY
We provide a professional environment that promotes excellence, creativity, team work and a continuous service improvement.
We believe in a multi-disciplinary approach to meet the needs of children, youth, and families.
We provide opportunities for parents and members of the community to become involved in our organization.
Generous Hearts is entirely run by volunteers. There is no physical office structure, and no paid employees. In Canada we have volunteers who help with a variety of tasks, from paper work to helping out at our fundraising events.
In Brazil there are also volunteers who oversee our projects. They work alongside the administrators of each project. Many of our Brazilian volunteers have been involved with Generous Hearts since its inception.
Canadian volunteer brings a warm hug to Brazilian beneficiaries.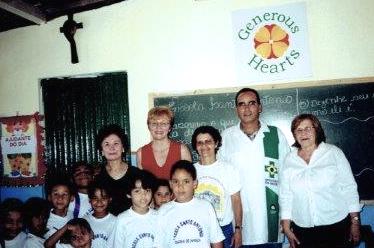 Canadian volunteers visiting our projects in Brazil.
Generous Hearts would like you to know a few things about our organization that will put your mind at ease.
Canadian ONG developing social projects to fight the misery in Greater Recife, and other places in the state of Pernambuco.
This cart was Dilma's working tool before she learned how to sew.
Dilma Nunes at Generous Hearts program is practicing sewing with the help of Sister Viviane.
Dilma Nunes is an example of resilience, thanks to the help of Generous Hearts. After losing her husband, she did not have the means to support her three daughters. It was through a sewing course that she took in one of the workshops developed to the residents of the Slum Blessed by God, that she overcame the difficult situation she was in. "This money is what sustained my family during all these years. I began earning my daily bread."
Although there are many more recent testimonials, above are the words of Dilma Nunes, resident of a shanty town, located on the outskirts of the Torre neighbourhood, where Sister Viviane works jointly with Generous Hearts.
"I am hungry!!! God bless you."
"Thanks Sister,  for a week, the only food we have is tomato from our backyard."
"God bless Antonieta and the team in Canada. Thank you from the bottom of my heart, for all that you have done for us and the good things that are happening in our lives.."
"Virgin Mary! I don't even know how to thank Generous Hearts for everything that they have been doing for our community. After this help from Canada, we became different people. Thank you Antonieta for reaching us."
"Thanks to Generous Hearts, I have an artisan license. I feel victorious, as I've learned how to do tapestry and other specialties. I'm so proud!"
"I don't even have words to say THANK YOU to the people from Canada and the volunteers from Recife, who fight alongside Antonieta so that we can have better lives and learn the skills to survive."